Vanessa shared the scene from Gianna jersey retirement ceremony at her private school.
Emotional Vanessa Bryant says, "My Gigi. I love you! I miss you. You've taught us all that no act of kindness is ever too small. Mommy is still and will ALWAYS be so proud of you mamacita."
Vanessa Bryant recently posted about Gianna — saying, "My Gianna. God I miss you."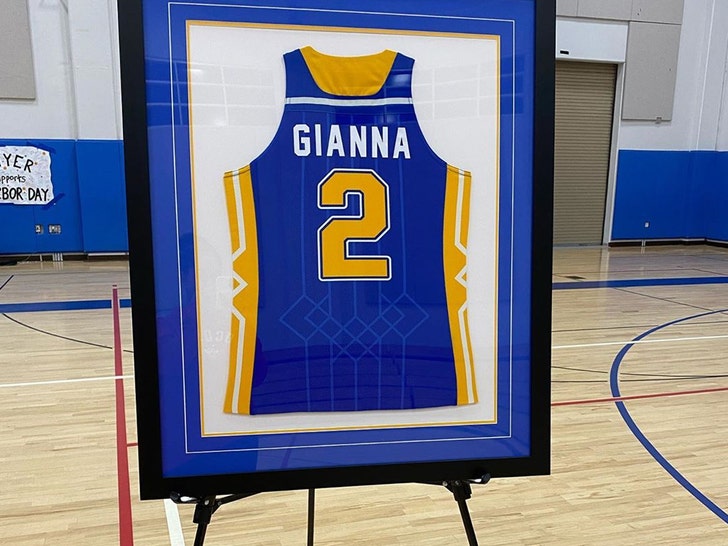 "I've been so lucky to have woken up to see your gorgeous face and amazing smile for 13 years. Wish it would've been until my last breath."
"Mommy loves you to the moon and back. Infinity plus 1. #2 #Mambacita #GigiBryant."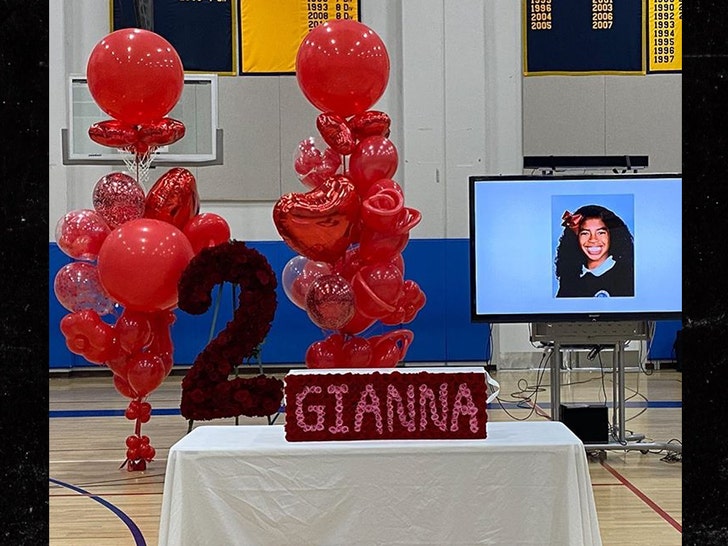 "Miss you so much"
That's Vanessa Bryant post about her husband Kobe Bryant, remembering him on social media as a "loving husband" and "The Best Daddy."
Meanwhile, she took to Instagram on Wednesday to post about her husband — referring to Kobe as "my best friend" and saying she misses all of the funny, sweet little things he would do during their marriage.
GAYLE KING, KOBE BRYANT RAPE QUESTION BACKFIRES HEAVILY
"Miss you saying, 'Bonjourno principessa/reina'" Vanessa wrote … referencing Kobe's ability to speak Italian.
"#mybestfriend #theBestdaddy Miss you so much. #handsome #sweet #funny #silly #lovinghusband ❤️Miss you saying, "Bonjourno principessa/reina."
Vanessa also shared a clip from a recent "Extra" interview in which Kobe was asked to name his best friend — and he responded, "My wife."
Few days ago, Vanessa also shared a painting of her daughter Gianna Bryant dressed up in Lakers gear — and wrote, "Seeing my babygirl smile and happy again with a basketball 🏀 under her arm, wrapped in 💜💛love just warmed my heart."
"Thank you for this. @_vivalareina thank you!! My Gigi.❤️ #Mambacita."
Kobe and Gianna passed away January 26. We're told the Bryant family is working on putting together a public memorial for them but no date have been revealed.